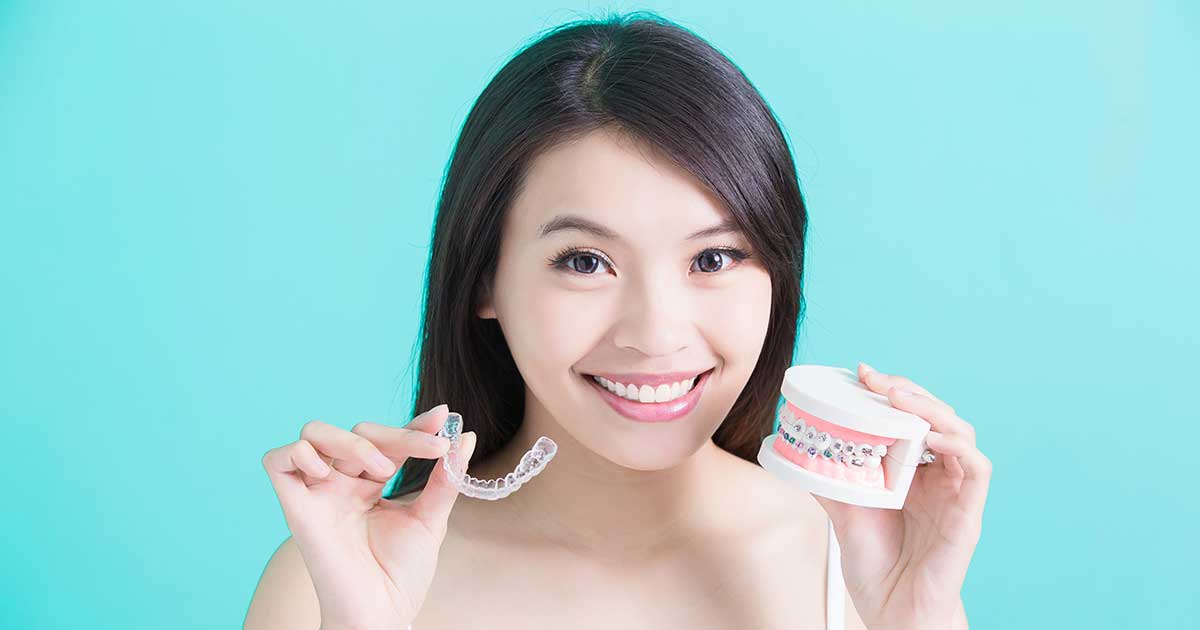 Does your child play sports? At Crotty Orthodontics, we're always asked: "Can my child play sports while wearing braces?" It is an important question for kids and parents. Yes – you can wear braces and play sports. The real question is how?
For braces patients playing sports, we recommend that they use an orthodontic mouthguard to protect their mouth from any potential injury. With the use of a proper orthodontic mouthguard, any contact sport can be played with braces. Even in light contact sports such as baseball, a mouthguard is a good idea to protect the smile you're working so hard for.
What is an Orthodontic Mouthguard?
An orthodontic mouthguard is made from silicone and cushions your lips from bumping against your teeth. It also protects your brackets and softens the impact from any contact that could damage how the braces adhere to your teeth. Orthodontic mouthguards are typically larger than more common, non-orthodontic mouthguards in order to have extra space for the braces to fit.

What Happens if I Get Injured While Wearing Braces?
If you currently wear braces and get hurt while playing sports, it's best to call your smile specialist as soon as possible. From there, we can recommend whether an emergency appointment is necessary.  If an orthodontic mouthguard isn't worn, injuries such as broken brackets, bleeding gums, and even fractured teeth can occur; so it's important to ensure it's worn when playing sports.
Another option
At Crotty Orthodontics, we believe that Invisalign Teen is a  safer option for teenagers playing sports. If your child plays a sport that doesn't require that he or she wear a mouthguard, then your child can simply wear their Invisalign trays while practicing and playing. If your child were to wear metal braces while playing a sport, then those brackets can cause even a light bump to turn bloody if the bracket cuts the inside of your child's mouth. Those bumps can also knock the wires and brackets that make up traditional braces loose and cause an emergency trip to your orthodontist to repair your child's braces.
And if your child plays a sport that needs a proper gum shield? No problem, just take the aligner out and pop in a gum shield. It's a safe option.
How to Choose the Right Orthodontist
If you have concerns about your teeth alignment and would like to discuss your treatment options, you should consult with a specialist orthodontist.
For the best results, selecting an experienced Orthodontist can make all the difference.
All our Smile Specialists are experts in Invisalign and all types of orthodontic treatment. Dr Crotty is the leading Invisalign Teen provider in Ireland. He will always talk to you about all your options. We will evaluate your specific issues during your initial consultation. Creating beautiful smiles no matter how challenging is what we do!
Schedule a Complimentary Consultation Today
As a new patient, you can take advantage of a FREE initial consultation. The friendly team at Your Smile Specialist will make you feel comfortable as we discuss you or your child's smile, explain your treatment options and provide the information you need to make a wise decision about your oral health.

Contact us today.