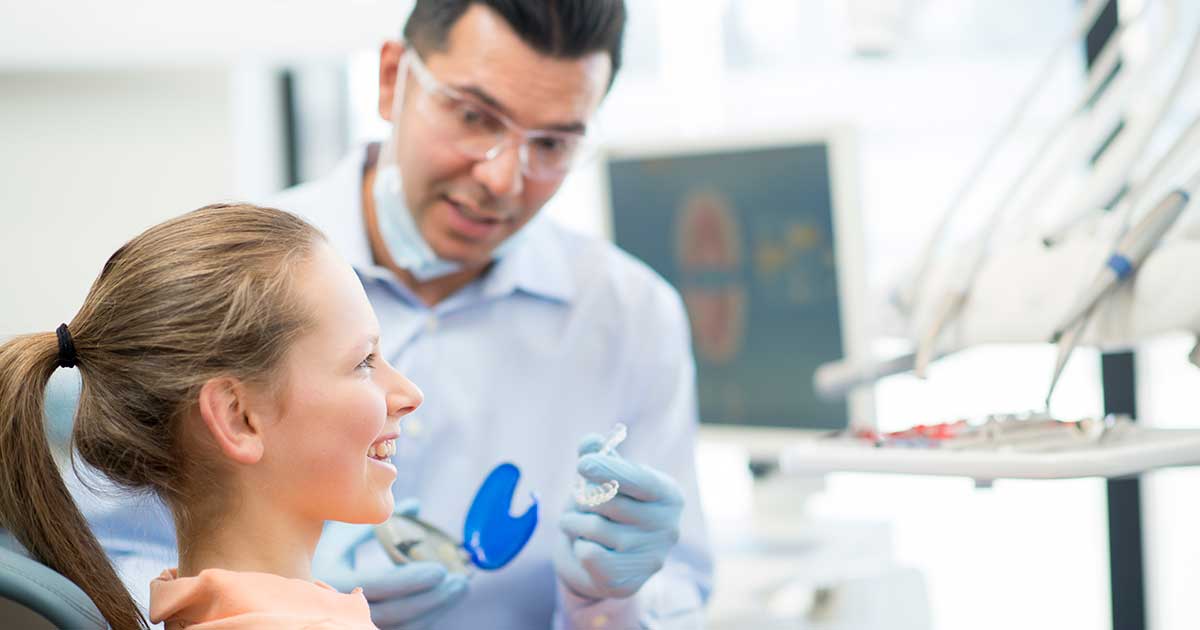 Your Invisalign Teen aligners have been delivered and now you're on your way to a great smile. An important issue for you now is: How do I clean my Invisalign aligners?
Proper cleaning is essential for keeping your Invisalign aligners invisible and odour free.
Here's Crotty Orthodontic's list of Do's and Don'ts to keep your aligners in great condition
Do:
Rinse your aligners every time you take them out.
Soak your aligners in denture cleaner every day.
Brush and floss after every meal- you don't want food trapped between your aligners and teeth.
Use an anti-bacterial mouth wash.
Brush your aligners gently to remove any food or plaque.
Don't
Don't clean them with toothpaste- that can dull them.
Don't clean with coloured soaps, they can stain the aligners.
How to Choose the Right Orthodontist

If you have concerns about your teeth alignment and would like to discuss your treatment options you should consult with a specialist orthodontist
For the best results, selecting an experienced Orthodontist can make all the difference.
All our Smile Specialists are experts in Invisalign and all types of orthodontic treatment. We will always talk to you about all your options. We will evaluate your specific issues on your initial consultation. Creating beautiful smiles no matter how challenging is what we do.
Schedule a Complimentary Consultation Today
As a new patient, you can take advantage of a FREE initial consultation. The friendly team at Your Smile Specialist will make you feel comfortable as we discuss you or your child's smile, explain your treatment options and provide the information you need to make a wise decision about your oral health.
Contact us today.