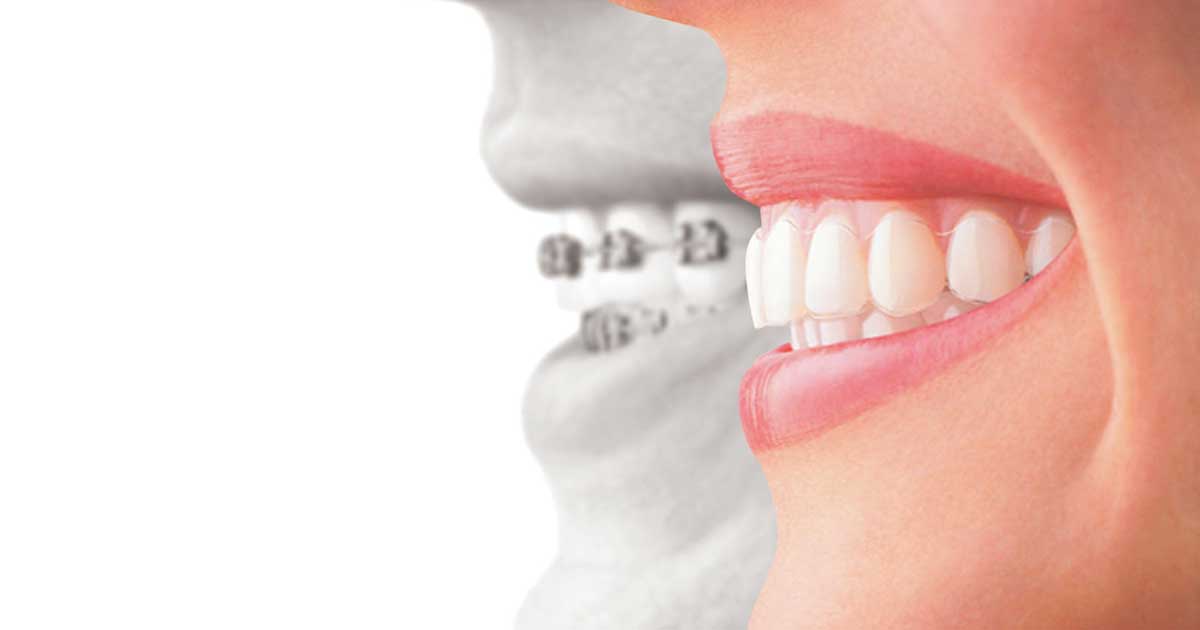 One of the main reasons behind why many adults and teenagers choose to have Invisalign treatment is the perception that metal braces are painful. But is that true? Does Invisalign really hurt less than traditional metal braces?
How much discomfort should you expect?
There have been a number of studies looking into comfort. In the first study, Orthodontists asked 145 patients to grade their comfort on a day-to-day basis using a scale.
Half the patients were being treated with Invisalign, half with traditional braces. The study showed that patients having treatment with Invisalign reported more comfort than the patients being treated with traditional braces.
Quality of life
A second study asked 60 patients to grade pain and the impact treatment had on their 'quality of life'. Again, half the patients were treated with Invisalign, half with traditional braces. The study found that the Invisalign patients experienced more comfort and treatment had little or no effect on the quality of their lives.
Right choice
If you're concerned about initial comfort, then Invisalign could be the right choice for you. The majority of patients find them comfortable to wear and report little or no impact on their day to day lives.
How to Choose the Right Orthodontist
If you have crooked teeth and would like to discuss your treatment options you should consult with a specialist orthodontist.
For the best results, selecting an experienced Orthodontist can make all the difference.
Dr. Crotty is an expert in Invisalign and all types of orthodontic treatment . He will always talk to you about all your options. We will evaluate your specific issues on your initial consultation. Creating beautiful smiles no matter how challenging is what we do!
Schedule a Complimentary Consultation Today
As a new patient, you can take advantage of a FREE initial consultation. The friendly team at Crotty Orthodontics will make you feel comfortable as we discuss you or your child's smile, explain your treatment options and provide the information you need to make a wise decision about your oral health.
Call us today on 021 4291104