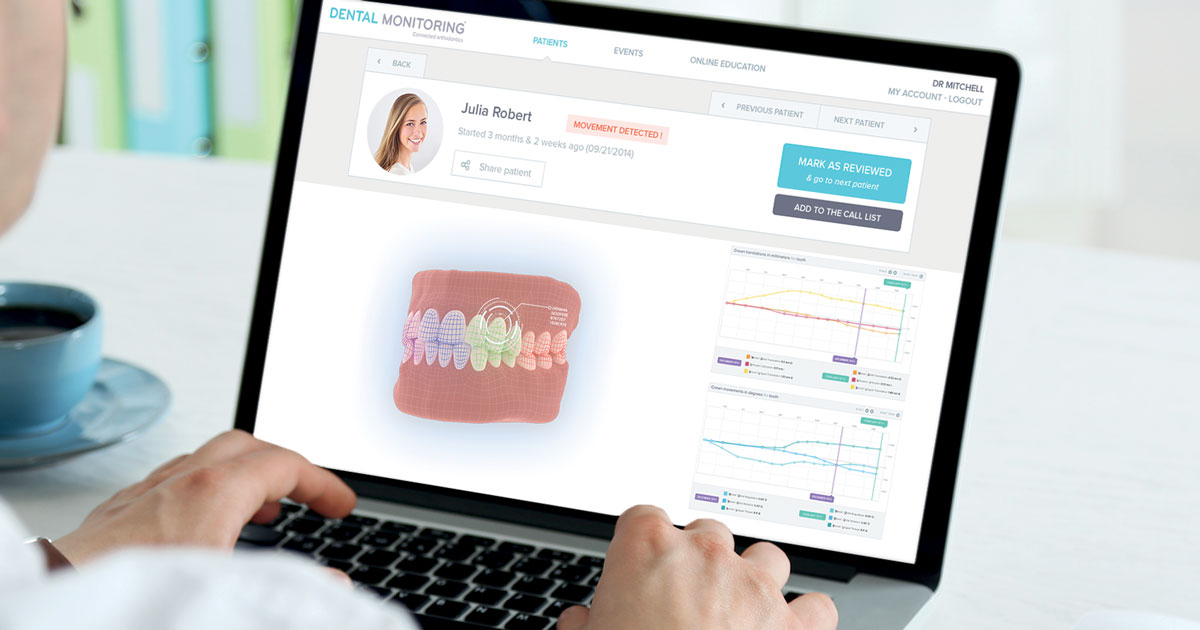 In this rapidly changing world where digital and technological advances are continuously changing the way we operate on a daily basis, it's no surprise to hear that such innovation has filtered through to the world of orthodontics. However, when we learn that such advances are now readily accessible to patients at a local and reputable orthodontic practice, it's time to really sit up and listen!
Crotty Orthodontics, with bases in Douglas and Clonakilty in Co. Cork, has become the first practice in the Munster region to provide the services of a highly sophisticated Dental Monitoring system, which offers a tailored treatment plan with minimum disruption to a patient's lifestyle. This new technology eliminates the need for patients to visit the clinic regularly, instead allowing them to upload photographs of their teeth at specified intervals so that their ongoing progress is monitored throughout.
This service is currently available to those proceeding with Invisalign treatment. It is operated through a smartphone app that allows you to take and upload images of your teeth, which are then sent to Crotty Orthodontics for analysis. Through examination of the images, Dr Crotty can then ensure that your teeth are moving in line with your treatment plan and can also react immediately if any alterations are to be made. This ensures that potential issues are picked up on quickly, keeping your treatment on track and reducing the time you spend in the orthodontic chair.
The key benefits of this Digital Monitoring system include:
Fewer visits to the orthodontic clinic
Access to advice on your treatment from wherever you are in the world
Greater communication with your orthodontist
Beautiful results in a shorter timeframe
According to Dr Crotty, "only 10 or 15 percent of the orthodontic practicing population of the world are currently actively taking advantage of the modern digital tools that are now available". Given the wealth of opportunity provided by the development of this groundbreaking technology, the percentage of those utilising it is startlingly low. Crotty Orthodontics, however, is among the select few wholeheartedly adopting such digital advances into their everyday practice.

Not only does the available technology enable Dr Crotty to be as precise as possible when building braces for each individual patient, but it also provides spillover effects, which makes diagnosis and treatment planning easier and more effective.

Crotty Orthodontics have embraced modern changes to such an extent, that they are now also one of the only practices in Ireland to offer a combination treatment. This treatment plan is so tailored, that it involves the upper and lower teeth being straightened by alternate methods. For example, the upper teeth may require Invisalign braces, while hidden braces might provide the best solution for the lower teeth. This form of treatment ensures that the upper and lower teeth are as closely coordinated as possible.

Despite just recently dipping their toe into the digital world, the positive impact in terms of convenience and effectiveness of treatment for patients is already becoming obvious. With continued commitment to embracing the latest advancements in orthodontics, it appears the sky is the limit for Crotty Orthodontics.