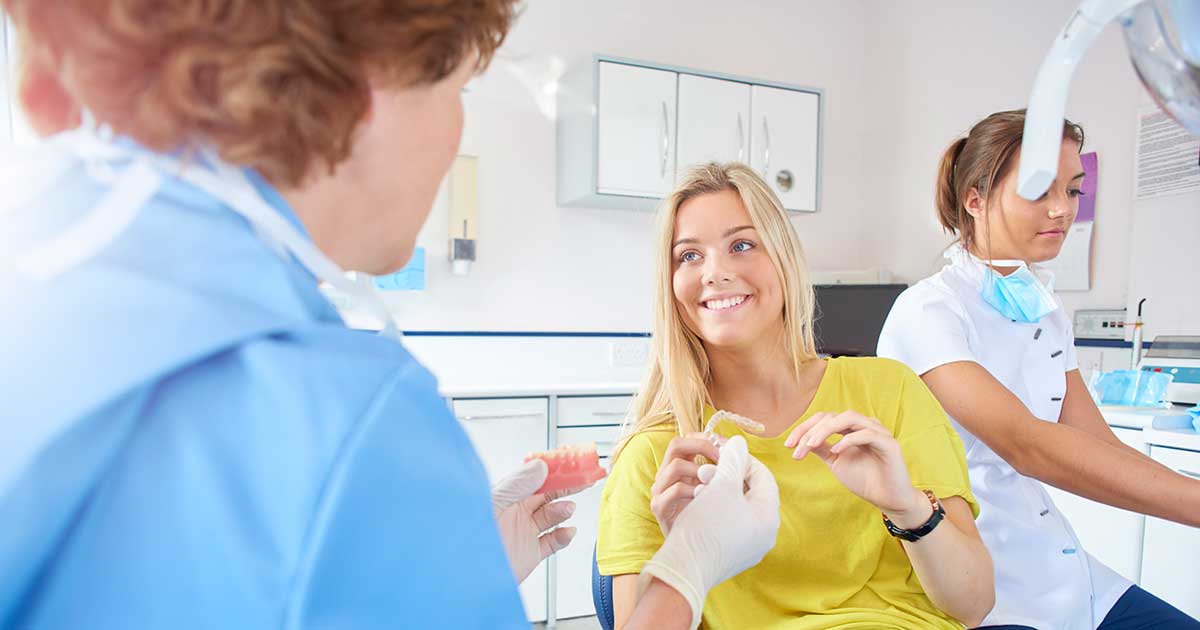 The teenage years can be a traumatic time in the life of your child. Kids can feel under pressure to take perfect selfies, have flawless skin, and maintain model-like figures.
Many children who have noticeably crooked or unevenly spaced teeth, might suffer from harassment and low self-esteem
Parents have several options;
How does your smile make you feel?
Many teenagers feel self-conscious about their teeth and equally stressed about having treatment
If you decide to have a traditional brace, brackets and wires can sometimes initially irritate mouths, although patients acclimatise to them very quickly. Some initial compromises need to be made until you are used to the brace in your mouth; for example, playing a wind instrument might be uncomfortable initially, some foods such as sticky or crunchy foods need to be avoided etc.
However, there is a new option, Invisalign Teen, that has recently been launched internationally
Dr. Crotty is Ireland's leading Invisalign Teen provider.
Invisalign Teen's clear plastic aligners are pretty much invisible and are removable, unlike traditional braces.
Invisalign teen has many benefits for your child;
Invisalign Teen costs about the same as regular braces
You need fewer appointments
The aligners don't break, so no emergencies
Easy to clean your teeth
How to Choose the Right Orthodontist
For the best results, selecting an experienced Orthodontist can make all the difference.
Dr Crotty is an expert in Invisalign and all types of orthodontic treatment . He will always talk to you about all of your orthodontic options. We will evaluate your specific issues on your initial consultation. Creating beautiful smiles no matter how challenging is what we do!
Schedule a Complimentary Consultation Today
As a new patient, you can take advantage of a FREE initial consultation. The friendly team at Crotty Orthodontics will make you feel comfortable and welcome as we discuss treatment options with you
Call us today on 021 4291104