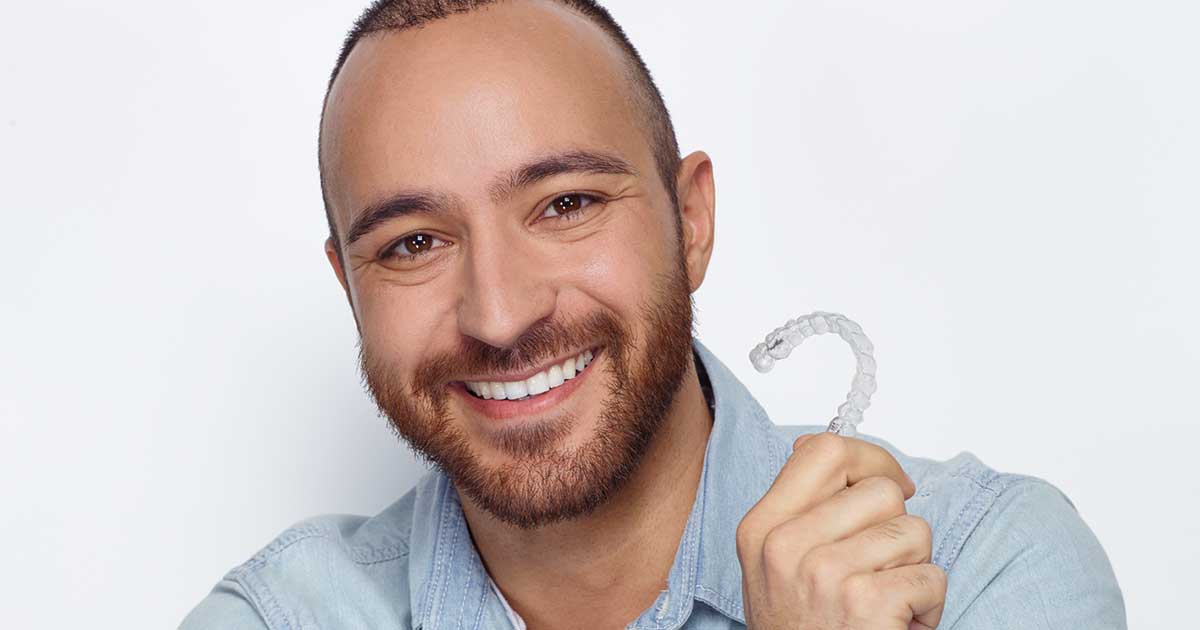 When most people think of orthodontics, they sometimes imagine unsightly metal braces. However, recent advances in orthodontic care allow many patients to have their teeth straightened without metal wires and brackets. If you're looking for a discreet teeth straightening option, you should consider Invisalign
Invisalign technology uses clear plastic aligner trays to slowly move your teeth into their correct positions.
What Problems Can Invisalign Fix?
Gaps: Gaps can leave your teeth vulnerable to decay and your gums vulnerable to infection. Invisalign can easily bring teeth together and close considerable gaps
Crowding: Crowding occurs when the teeth grow too close together and displace each other. Crowding makes it difficult to floss and brush properly and can increase one's risk of gum disease or tooth decay
Improper Bite: The misalignment of teeth can lead to an improper bite, which can in turn cause a number of jaw complications. Common bite problems include an overbite, underbite, and crossbite. Temporomandibular joint (TMJ) disorder is one condition associated with bite issues.
The Benefits of Invisalign
Though many people recognise the aesthetic and medical drawbacks that can come with an un-straightened smile, many still have been unconvinced to pursue orthodontic treatment due to some drawbacks that may come with traditional braces. When designed by a specialist orthodontist, Invisalign can straighten most teeth in a matter of months. Here are just a few benefits you can expect when straightening your teeth with Invisalign.
Discreet Straightening: Thanks to Invisalign's clear plastic trays, no one will know that you're undergoing orthodontic treatment unless you tell them. Since the trays are removable, you can clean your teeth and eat as you normally would.
Boosted Confidence: Frequent smiling is an important indicator of confidence. Invisalign can give you a straight, good-looking smile that you aren't afraid to show off. This can drastically improve others' perceptions of you.
Improved Oral Health: If malocclusion is making it difficult for you to clean your teeth or chew your food properly, it's only a matter of time before you start noticing considerable health problems. A straight set of teeth is important for your appearance and your overall wellbeing.
How to Choose the Right Orthodontist
If you have crooked teeth and would like to discuss your treatment options you should consult with a specialist orthodontist.
For the best results, selecting an experienced Orthodontist can make all the difference.
Dr Crotty  is an expert in Invisalign and all types of orthodontic treatment . He will always talk to you about all your options. We will evaluate your specific issues on your initial consultation. Creating beautiful smiles no matter how challenging is what we do!
Schedule a Complimentary Consultation Today
As a new patient, you can take advantage of a FREE initial consultation. The friendly team at CrottyOrthodontics will make you feel comfortable and pampered as we discuss you or your child's smile, explain your treatment options and provide the information you need to make a wise decision about your oral health.
Call us today on 021 4291104